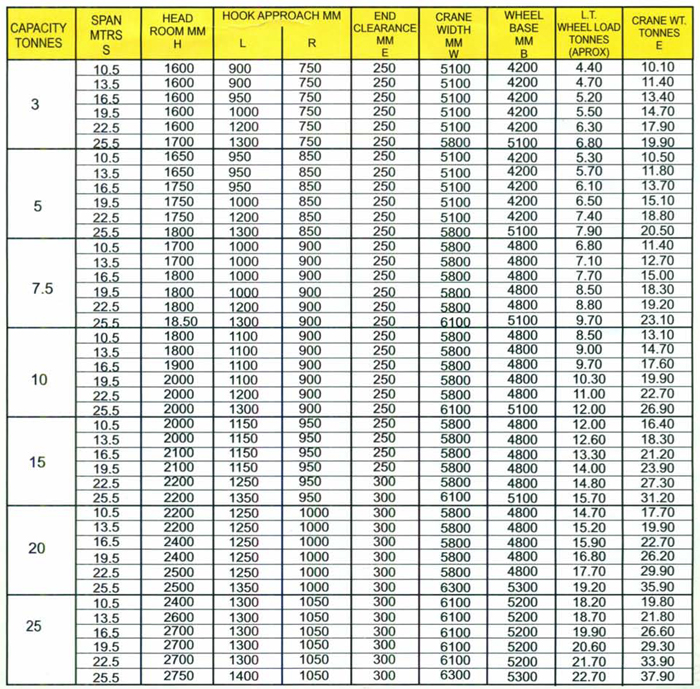 NOTE :
Above specifications are for Class II Duty Cranes as per IS-807 & ISS IS 3177 - 1977 (Revised) & 800.
Dimensions detailed above are based on standard 10 metres height of lift.
Specification for cranes above 25 ton capacity can be provied on request.
The above specification are our standard. Exact specifications to suit customer requirement can be provided against specific enquiry.
Due to continuous design improvements dimensions are subject to change without notice.
We can supply central drive as per requirement.
We can supply Class IV duty cranes.