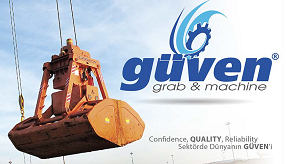 Our aim and goat to be fest ond permanent preference of our Customers has brought forth together torget to the best in its retated sector. The situation point where We exist today it to have o customer portfolio spread out throughout the word ond tt mohes us to feel proud to extend this gractucsly.

Our attempts and efforts to meet demands ond expectations of sector many to which we render service as all our customer at higher levels continuouly by Porticipations of of employees in ificient and effective manner will continue by increasing gractually. For this Purpcee in our off kinds of decisions ond opplicctions, it will be adequate tO explain the Our extrling condition by befeving to Contunucus imerovement and development Principles together with expectations of sector and our Customers respectively.

Tecnnology and createveness and unique sid of mankind we make ultimate destination. These grote which are totally produced in Turkey and which have user and mass all over the world make us feel proud and we ore honored to shore this pride with us.

We Proceed our manufacturings in our own factory where is 8000qM area and we have over than 400 units grab capocity annvaly.
» Radio Remote Control Grab
» Electro Hydraulic Orange Peel Grab
» Hydraulic Clamshell Excavator Grab
» Radio Remote Control Orange Peel Grab
» Electro Hydraulic Clamshell Grab
» Mechanical Double Wired Clamshell Grab
» Dredging Facility Grabs
» Big Bag Spreader
» Single Wired Touch Down Mechanical Grab
» Hydraulic Orange Peel Excavator Grab
» Mechanical Orange Peel Grabs
» Hopper