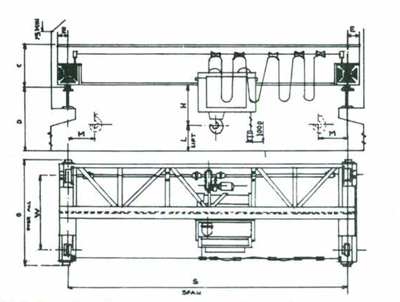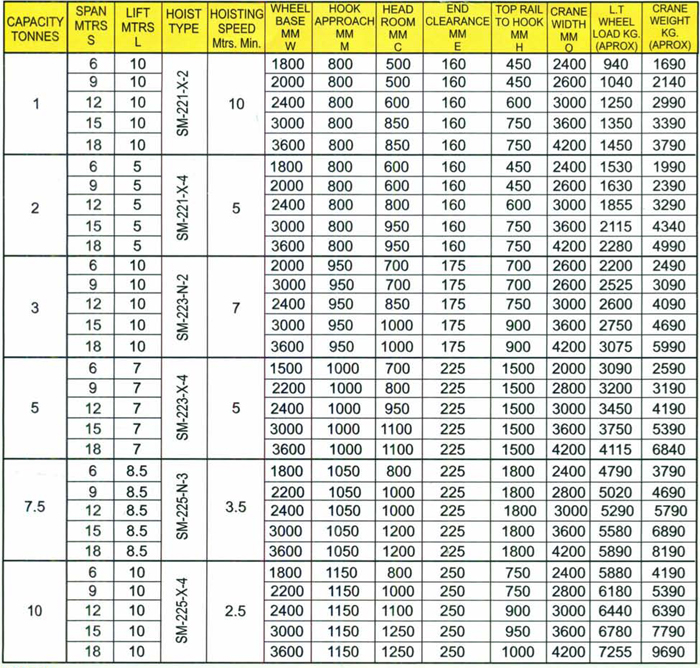 NOTE :
Technical parameters listed as above are as per our design standards. Exact specifications to suit customers requirement can be provided as per order.
Above specifications are for class II Duty Crane as per ISS IS-807 1963 & ISS IS 3177-1977 (Revised) and 800.
Dimension for monogirder cranes above 10 Ton S.W.L. & 18 M-Span an be supplied on request.
Due to continuous design improvement. dimensions are subject to change without notice.
We can supply central drive as per requirement.
We can supply Class IV duty cranes.